LOVE & HATE
Wind Turbine Generators (WTG) can be loved and let's say, challenging. This beneficial wind energy technology uses no fuel, and provides electricity to vast populations – however operations, inspections, maintenance and repairs can be very costly.
COST
The average cost of a commercial utility scale WTG installation can be $1.3M to $4M, on top of operating costs. Each time a WTG is inspected, it is turned off and the wind farm loses time to generate electricity. No electricity to sell, no income. Even further, a damaged decommissioned WTG could be prevented with regular maintenance and inspection. How could a WTG be inspected and cost efficient?
WEATHER
Mother Nature gives and takes. Sometimes the weather can halt an inspection. From very windy conditions (10 m/s), to droplets of rain, thunderstorms, or even if there is no wind, the inspection has to be suspended.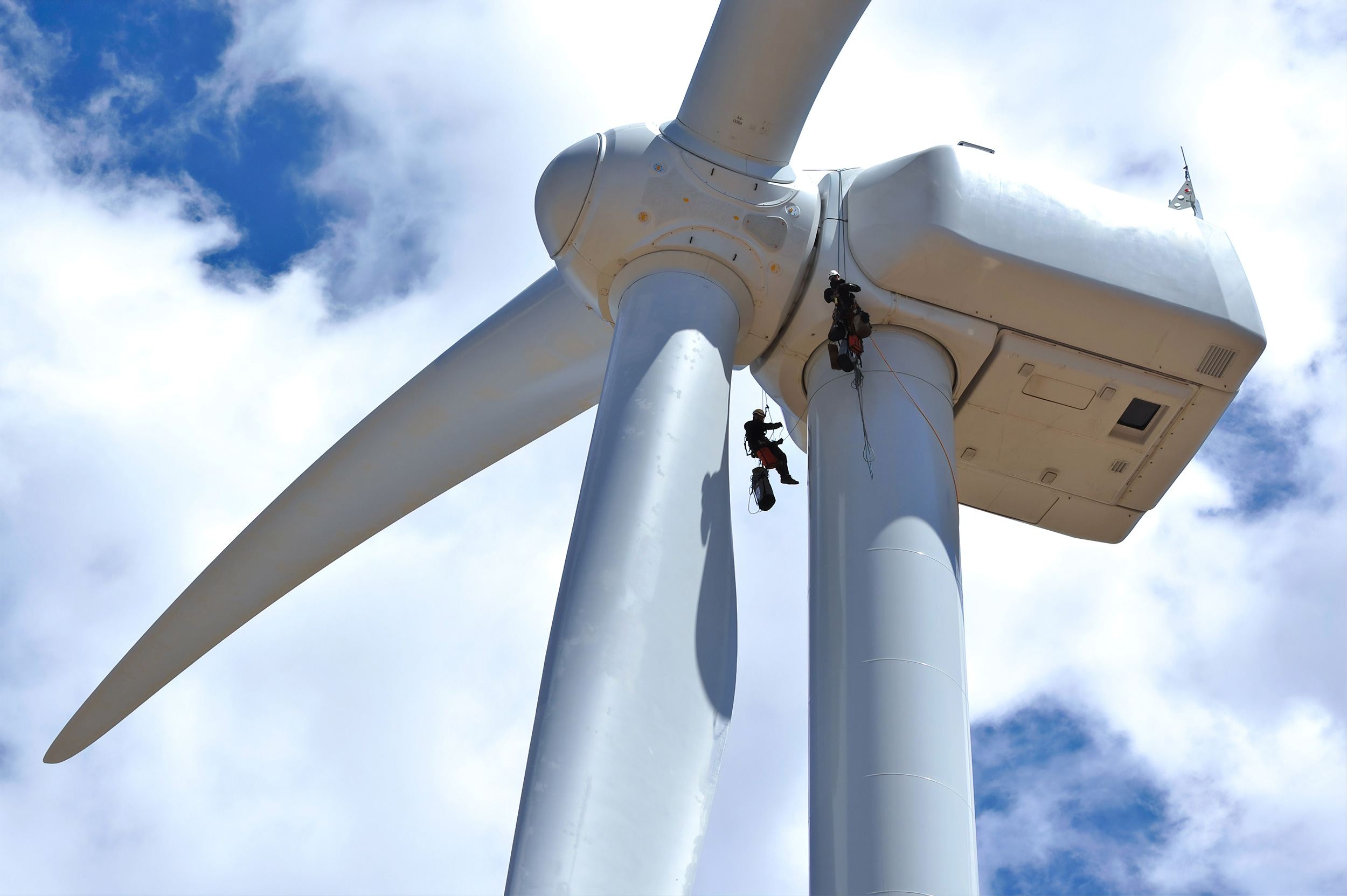 CURRENT INSPECTION
Currently, visual inspection is conducted by using telescopes from the ground, manual crane access, or high-risk rope repelling. The engineers are then tasked to generate their own comprehensive reports – unfortunately, producing inconsistent manual photographs and reports becomes tedious and expensive.
ENTER THE DRONE
Drone technology has entered the inspection industry. While a well-equipped drone crew may decrease human risk-factors and visually inspect turbines with drones, they lack the automation and thoroughness required. On average, this team may inspect 2 to 3 turbines in 6 hours, but if they're fast enough, they might inspect 6 to 8 turbines per day (not including post-processed data).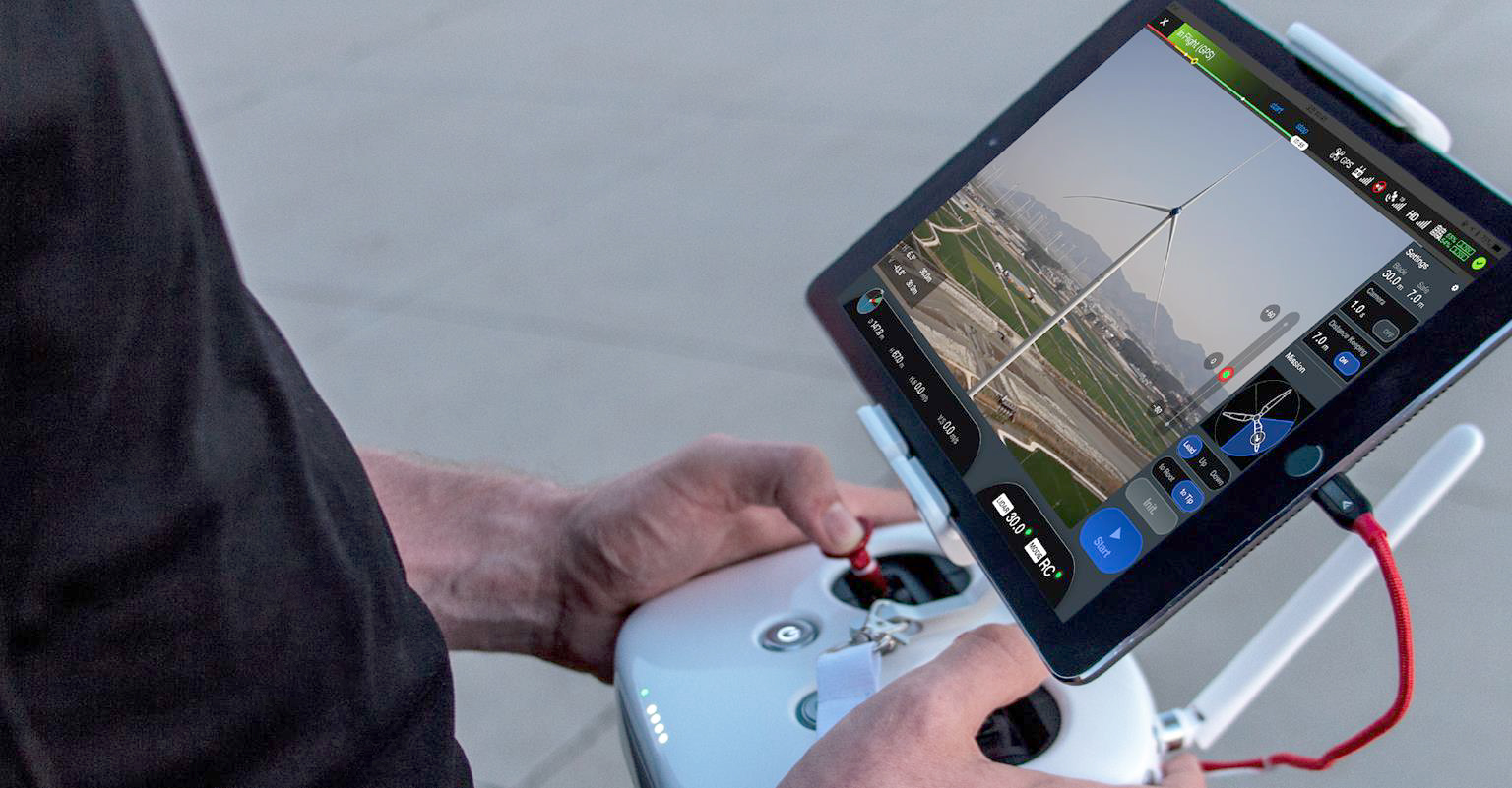 ENTER THE AUTOMATED DRONES
With strategic planning, mobilization and teaming with 1 to 2 engineers to rotate WTG blades, the drone teams can inspect on average 18 turbines a day – max record was 31 turbines in 1 single day! 
The timeframe to inspect an entire wind farm is now more reliable and efficient. The difference is with proprietary automation, artificial intelligence technology, thoroughly-planned logistics and skilled operations teams. Wind farm owners now value the efficiency of a faster drone with automated processes and technology.
Weather-permitting, our drone teams can deploy one standard drone team or multiple premium full-service drone teams to inspect an entire wind farm in a matter of days (or weeks). 
RETURN OF INVESTMENT
Early detection of blade damages saves wind farm costs and generates a faster return on investment. Healthy operational turbines produce more clean energy, more electricity to the public, more revenue and more jobs.
SAFETY FIRST
Automation reduces fatigue and increases efficiency, safety and data quality. Because multiple turbines can be inspected in shorter amounts of time, there is more time to process data and produce comprehensive reports on behalf of the WTG engineers. These reports allow the engineers to allocate which repairs to prioritize and where they are needed.
---
CONSULTATION
Pricing varies per location. Connect with us to discuss your specific inspection needs.
Request Quote
---